These are the Kalos Region Legendaries
Xerneas
Xerneas has the power to share eternal life. He can be found behind the magikarp spawn
Stats
Health        Moves/Damage
550         Megahorn(N/A),Protect(Blocks),Outrage(N/A),Moonblast(N/A)
Yveltal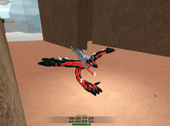 Its life span is said to be 1,000 years. When it reaches the end of its life, it steals all of the spirits around it. It can be found at the bottom of the cloud below Zapdos.
Stats
Health        Moves/Damage
550    SkyUppercut(N/A),Psychic(180),OblivionWing(125),SkyAttack(N/A)
Zygarde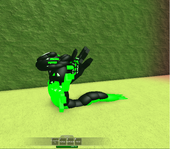 It is said to monitor the ecosystem, and if the ecosystem falls into disarray, it appears and reveals its power. It can be used when you have both Xerneas and Yveltal
Stats
Health        Moves/Damage
550    DragonPulse(N/A),Outrage(N/A),Earthquake(N/A),Twister(N/A)
Ad blocker interference detected!
Wikia is a free-to-use site that makes money from advertising. We have a modified experience for viewers using ad blockers

Wikia is not accessible if you've made further modifications. Remove the custom ad blocker rule(s) and the page will load as expected.